LOVED BY FRONT LINE WORKERS ACROSS NORTH AMERICA
Stand tall with attire that offers style, function, and solidarity.
Experience ultimate comfort in our specially designed scrubs, made for long shifts.
Customize orders for your team, boosting unity and camaraderie.
Feel good in ethical, eco-friendly clothing that cares for the planet.
Shop by specialty and wear apparel that celebrates your unique profession.
Join a community that supports and values front line workers like you.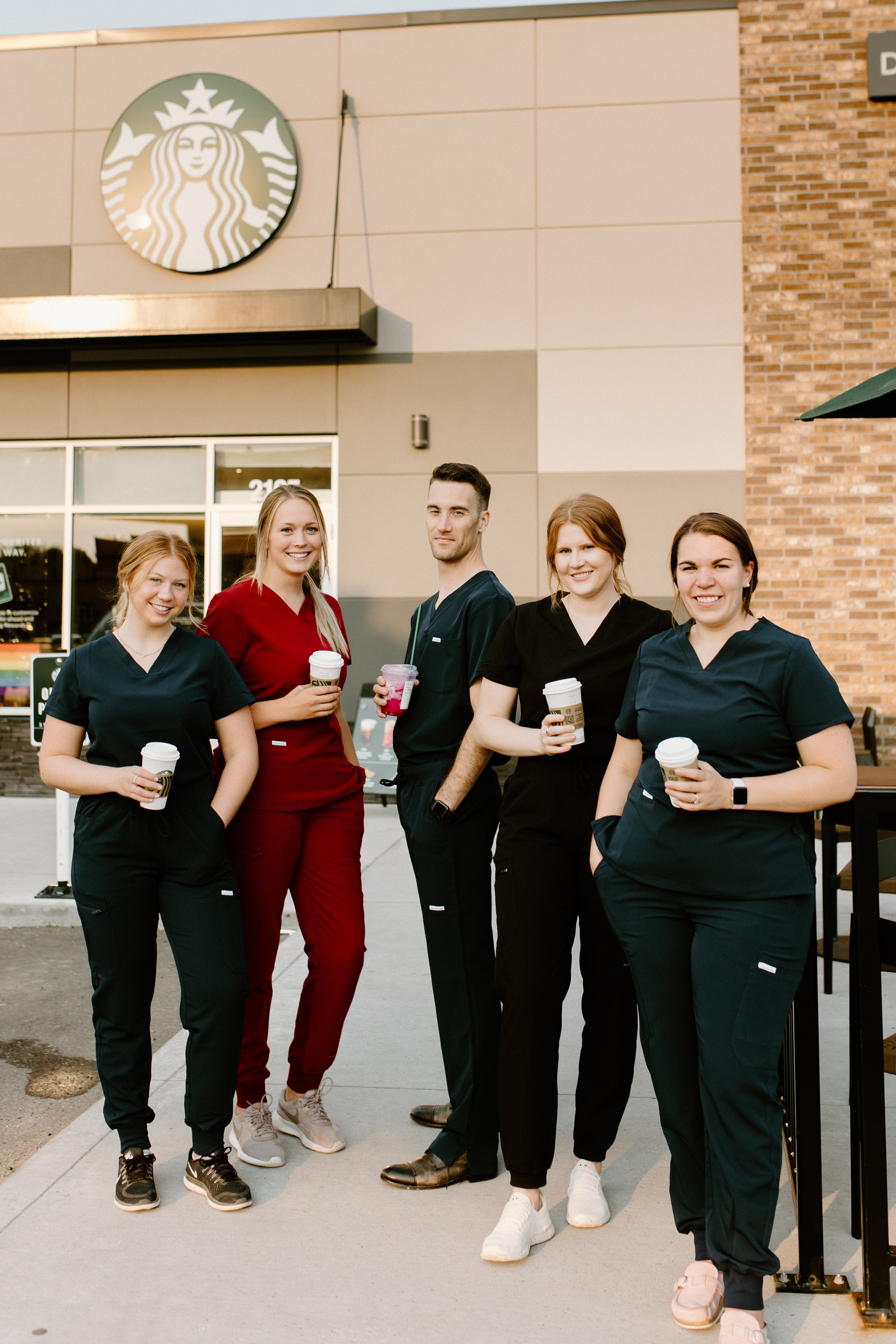 Front Line Strong
OUR MISSION
At The Front Line, our mission is to empower and celebrate the everyday heroes who dedicate their lives to serving others. We're committed to providing comfortable, functional, and stylish apparel, fostering a sense of unity and pride among frontline workers.
Our core values of quality, inclusivity, functionality, and kindness are the driving force behind everything we do.
We want Front Line Workers to feel proud of the work they do, know they are valued. And of course, be comfortable while they're in the trenches.
Meet The Dream team
Jensyn and Carmen, Mother-Daughter Duo Behind The Front Line
At the heart of The Front Line is our passionate mother-daughter duo, Jensyn and Carmen. Jensyn, a former nurse, was no stranger to the challenges of finding comfortable and functional scrubs and work attire that could withstand a long shift without sacrificing style.
Launching The Front Line in April 2020, amidst a time of unprecedented need for support, their commitment to creating a global community of inspiration and comfort has never wavered. Today, Jensyn and Carmen continue to serve frontline heroes worldwide, providing them with the exceptional apparel they deserve, one garment at a time.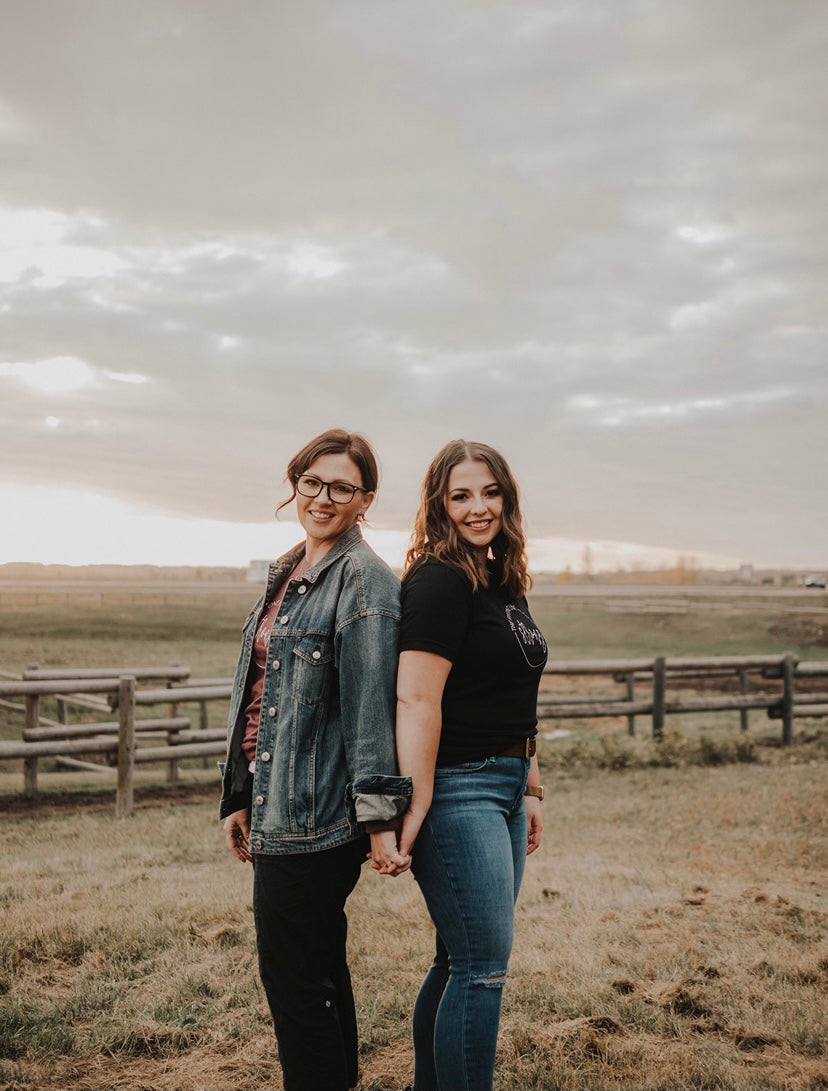 Comfy Meets Quality
Lasting comfort without sacrificing style. Our premium shirts and scrubs keep you feeling at ease–and looking sharp–during those rigorous days on the front lines.

Ethical Sourcing
Our clothing, crafted with the finest long-staple cotton and eco-conscious practices, not only offers exceptional comfort but also supports a greener planet, making you feel great inside and out.

United In Style
Flaunt your Front Line apparel and bond with fellow heroes, fostering camaraderie, teamwork, and shared empathy for the unique challenges you face together in the line of duty.

Wear, Care, Share
Embrace your inner hero while giving back, as a percentage of our profits supports front line workers and essential organizations, amplifying your impact beyond just looking fabulous.
COMFORT MEETS PURPOSE
Feel Good, Do Good
You deserve apparel that lets you feel good while doing all that amazing work. Choose The Front Line for comfortable, functional, and stylish attire that keeps you confident and ready to tackle anything during those demanding shifts.
"

Received my order! I am thrilled! I have been a nurse for 18 years, my daughter works at the Red Deer Hospital pharmacy and my son just started his new therapy assistant job at my hospital yesterday. Your products have made it even more special for us to all be in healthcare together.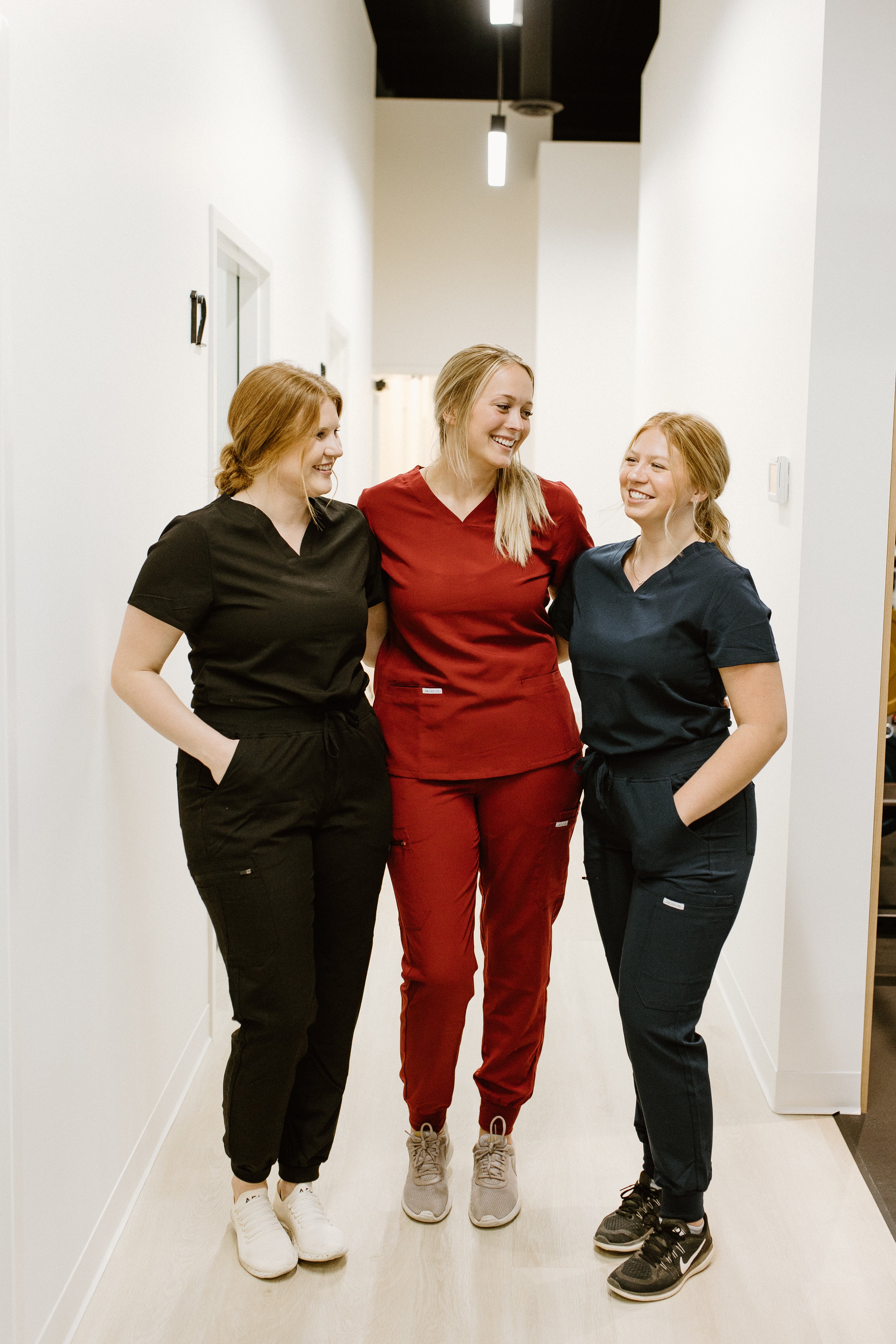 Empowering Our Heroes
At The Front Line, we're committed to making a difference in the lives of front line workers. A percentage of our profits is donated to local organizations that support and empower these heroes, and we have dedicated collections that contribute to mental health initiatives.
By choosing The Front Line, you're not only investing in yourself, but also supporting your fellow front line warriors.